Twitch is a platform that allows millions of people to communicate with one another, engage in group activities, and create their own forms of entertainment together in real-time.
The most recognized streaming platform is Twitch TV. There are umpteen ways to access Twitch, such as desktop browsers, mobile devices, game consoles, and TV apps. Twitch has millions of users and a vibrant community. Twitch has changed the way we interact with online entertainment.
Let's Explore the Ultimate  Twitch TV Platform for Live Streaming and Community Engagement:
What is Twitch TV?
Twitch TV is a platform that offers live-streaming service. Twitch TV allows content providers to broadcast their work. This platform accepts a wide range of content, including video games, music performances, and creative artwork.
TwitchTV is run by Twitch Interactive, a part of Amazon.com.This platform is compatible with desktop, mobile, and consoles.
 Origins and Evolution of Twitch TV
Twitch TV came into existence in June  2011. Justin Kan and Emmett Shear are founders of this platform .
Primarily, this platform is launched as a spin-off of Justin. tv. On Justin. tv users can broadcast live video content. Later this platform was closed and the company started the live video game streaming platform TwitchTv.
This platform incorporates both live and video-on-demand features. It is a dedicated place for gamers where they can perform streaming activities. With this portal, gamers can engage with audiences in real-time and broadcast their gameplay. These features make this portal the best place for an audience of gamers and enthusiasts.
Audiences can also chat in live game streaming. After creating an account on Twitch TV you first need to follow the person who is streaming a particular game. After activation of an account, you need to wait for at least 10 minutes to join the chat.
Instead of gaming Twitch also grew as a diverse content category such as "Just Chatting," and "IRL".In the Just Chatting feature creators can engage in conversations with their viewers. In "IRL creators can share their daily lives. Artists, musicians, and other creatives can also showcase their talents.
The Mechanics of Twitch TV: Live Streaming and Interaction
At Twitch TV content creators can broadcast their activities in real-time. This portal supports numerous types of content, including gaming and art. Through chat, donations, and emotes, viewers can interact directly with streamers.
The chat feature is also available in  Twitch.  Along with the stream, viewers have the option to engage in a live chat where they can talk with other viewers and the content creator. Through this feature community can share experiences.
Emotes, which are custom icons. These are used to represent expressions and reactions. Basically, if users don't want to write in chat then they can share expressions. It is a kind of non-verbal communication.
One of the most admirable features is that viewers can financially support their favorite creators. They can do this through donations and subscriptions. In  First Financial Support, subscribers have to pay a monthly fee to access exclusive emotes, ad-free viewing, and other perks. This subscription could be for one, three or six months based on the plan chosen. In donations, viewers can make one-time monetary contributions. This system helps creators financially and builds friendships between them and their audience.
You can also make money on Twitch after monetization. The first way is already discussed which is Subscribers and donations. You can also run ads on Twitch after you reach affiliation and become a partner on Twitch. You can run ads on your streams. There are high chances to get an opportunity of sponsorship from a third party.
How To Perform Live Streaming On Twitch.tv
Read the community guidelines: Make sure to read the community guidelines available on Twitch TV before creating the account.
Create a Twitch Account:  If you don't have one already, go to the Twitch website (twitch.tv/activate) and sign up for a Twitch account. Follow the below 3 steps to create your Twitch account.
Step 1) Choose your username and password.
.
Step 2) In the second step, you have to choose your verification method. It could be either mail or phone number.
Step 3) In the third step fill your correct date of birth and click on the signup option.
After entering the verification code either from mobile or email, you are ready to go with your Twitch account.
Prepare Your Content and Setup: Make sure you have the necessary equipment, including a computer, webcam (if desired), microphone, and a stable internet connection. Set up your gaming console or PC for gameplay, or prepare whatever content you intend to stream.
Choose a Streaming Software: You'll need streaming software to capture and broadcast your content to Twitch. OBS (Open Broadcaster Software) and Lightstream Studio are some of the examples of streaming software. Rest entire decision of choosing the software is yours.  You can choose streaming software from the streaming tools option available in your Twitch account.

Connect Your Twitch Account: In your chosen streaming software, connect your Twitch account. This usually involves logging in within the software and authorizing it to access your Twitch account. Here we choose Melon for streaming on Twitchtv. You can log in with your already-created Twitch TV account. Through this way, you can connect the software to your Twitch account.
Configure Stream Settings: Configure your stream settings, including the video quality (resolution and bitrate), audio settings, and any overlays or alerts you want to include.
Obtain Stream Key: In your Twitch dashboard, under the "Channel" or "Settings" section, you'll find your Stream Key. Copy this key as you'll need it to link your streaming software to your Twitch channel.
Set Up Scenes and Sources: Create scenes in your streaming software, which are layouts that determine how your stream will appear to viewers. Add sources within each scene, which could include your gameplay feed, webcam feed, overlays, alerts, and more. Arrange these sources to create your desired stream layout.
Enter Stream Key: Now paste the Stream Key that you have copied from your Twitch dashboard. This connects your streaming software to your Twitch channel.
Test Your Stream:  It is a good way to test the stream before going live. Make sure all your sources are working correctly, your audio and video quality are good, and your stream is stable.
Go Live: Once you're confident everything is set up correctly, start your stream in your streaming software. This will initiate the connection to Twitch, and your content will start streaming to your channel. You can check your stream through the Stream Manager option of the Twitch account.
Interact with Viewers:  If you want to enlarge your community then you should respond to the messages in the chat.
End Your Stream: When you're ready to finish your stream, make sure to end the broadcast. Click on the End Sream option.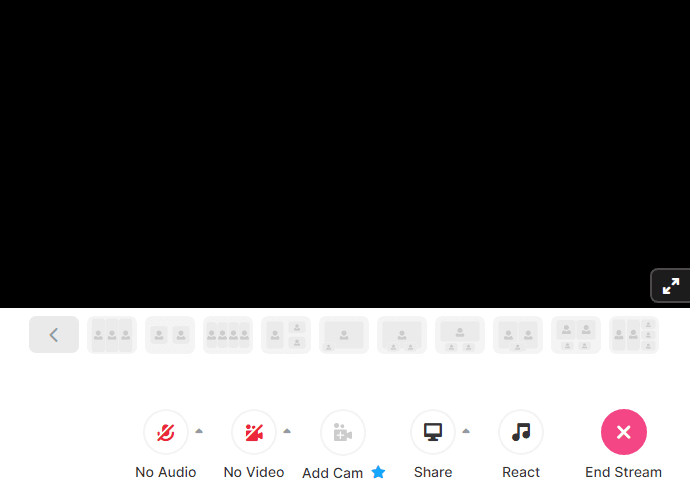 Community and Culture: The Heart of Twitch
One of the most essential parts of Twitch is to grow content's reach and community. It doesn't matter who you are if you have some talent inherited in yourself then you can showcase it on Twitch. Producer, singer/songwriter, or instrumental performer whatever you are this is the right stage for you. You can start a music streaming on Twitch and build your strong community of followers. Therefore it is not just a place where you can watch content, it also embraces creativity, inclusivity, and individuality. It is the right portal where you can establish your own brand.
Challenges and Controversies
Twitch faced various controversies. One reason for confronting these controversies is to make the platform safe. Encouraging a free and creative environment can also be the cause of these controversies.PogChamp emote removal, Donald Trump's account suspension, Uneven revenue split and Sexual assault allegations are some of its controversies. Copyright violations are also a concern as well, especially in the music industry. Many creators can face trouble with strikes and takedown notices if they use copyrighted music. Twitch has been working to deal with copyright issues and use music in a way that is legal.
The Future of Twitch TV: Expanding Horizons
In the future, we can expect to see Twitch TV develop and grow even more. Because of the platform's popularity, similar services have sprung up to compete with it. This competition is beneficial for consumers because they will get more options and features. One of the biggest achievements of Twitch is that streamers can link their Amazon Prime account with Twitch. Amazon Prime give access to prime gaming. In prime gaming, they can play numerous games and can perform streaming through Twitch TV. With the expansion of technology, we will see numerous changes.
Conclusion
Finally, Twitch TV has changed the way we interact with content and connect with others in the digital age. Twitch's impact on online entertainment cannot be overstated, from its humble beginnings as a gaming-focused platform to its current status as a diverse hub of creativity and community.